ABOUT THIS ENTRY
This activation showcases the awe-inspiring talent of Tyrese Haliburton's breakout play blended flawlessly with the iconic Pacers brand and the thrill of Halloween.
It's 'scary' good what Haliburton accomplishes on the court, so celebrating with 'Hali-ween' resulted in an unforgettable and captivating experience that stopped fans dead in their tracks.
With a steadfast dedication to creativity and a captivating storyline, this augmented highlight exceeded the mark with massive engagement throughout social media.
How does this represent "Excellence in Engagement"?
The Tyrese Haliburton augmented highlight remains a standout success in the history of Pacers' content. This electrifying Halloween tribute set the bar for sports organizations everywhere with its innovative blend of video and 3D animation.
It was a bold move in the saturated mix of predictable holiday posts, but it generated over 100,000 engagements and skyrocketed to the most-liked piece of content on the Pacers accounts. The 'Hali-ween' highlight challenged the industry to up their game and aim for greater impact, particularly when a player or team is dominating the court.
The augmented highlight was released during a time when Haliburton and the Pacers were creating a buzz in the NBA and had the attention of the league focused on Indianapolis. The timing was strategic and memorable, taking advantage of their success and leaving a lasting impact on fans.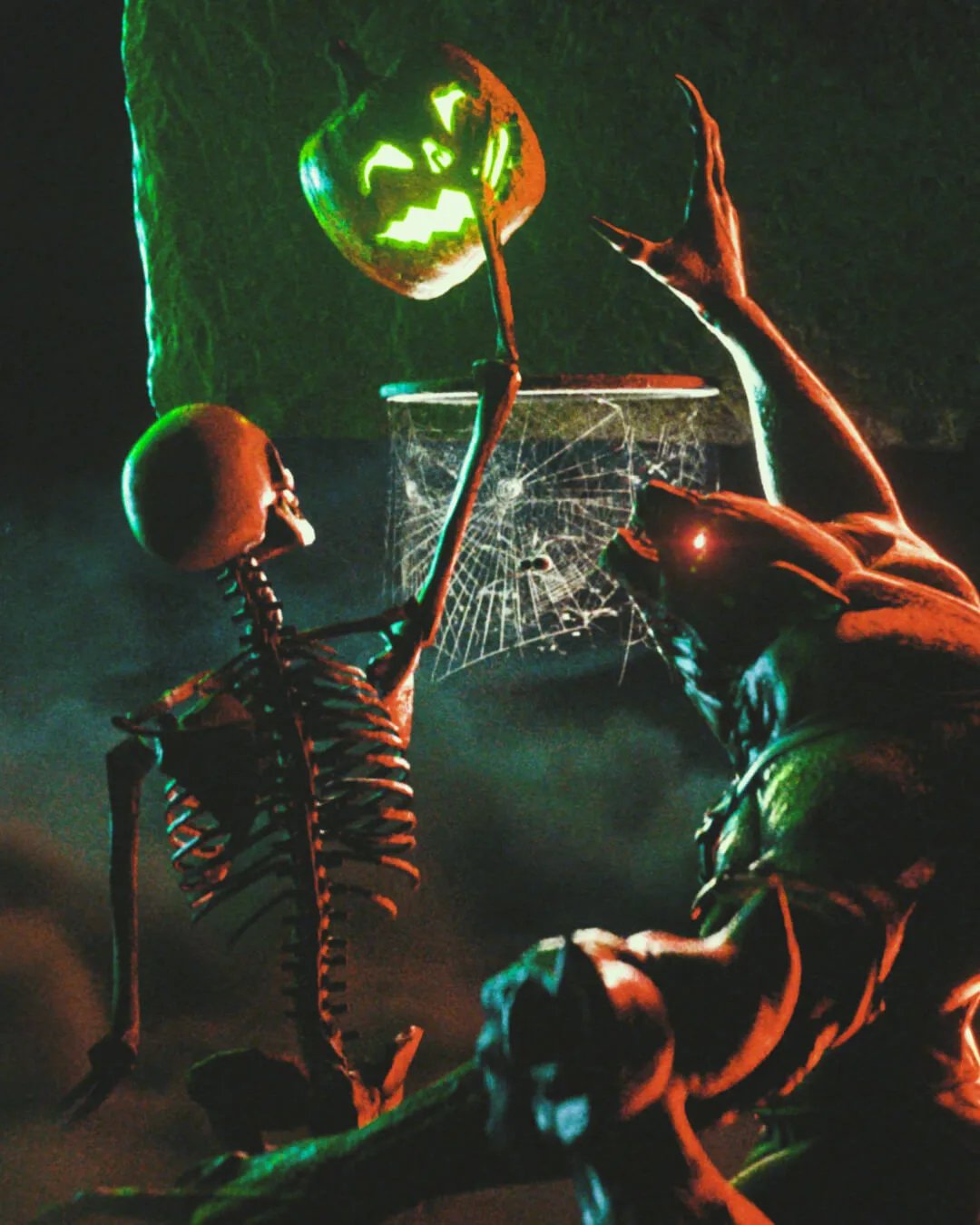 Objective
The objective was to create an eye-catching piece of content that would blaze through the cluttered Halloween feeds of other sports organizations.
The team aimed to showcase the terror on the court with an in-game dunk from Pacers sensation Tyrese Haliburton. Haliburton was in the midst of a breakout season dominating the court and taking the Pacers to new heights.
The Pacers focused on igniting fans with standout video content and created thrilling experiences throughout the season.
Strategy & Execution
The goal was to capture viewer attention instantly with a fast-paced edit, then subvert expectations with a breathtaking 3D animation sequence.
The aim was to break through viewer expectations and offer a unique blend of VFX augmented highlights and 3D designs, setting a new standard for Pacer fan content and a whole new way to celebrate 'Hali-ween'.
Organizations
Indiana Pacers
STN Digital
Credits
Tyler Beadlescomb
VP, Head of Digital Strategy
Pacers Sports & Entertainment

Zach Hughes
Associate Director, Social Content
Pacers Sports & Entertainment

Wheat Hotchkiss
Associate Director, Digital Marketing
Pacers Sports & Entertainment
Paige Sterner
Social Media Coordinator
Pacers Sports & Entertainment

Logan Kassel
Social Media Coordinator
Pacers Sports & Entertainment
Kyle Grand
Digital Marketing & Content Manager
Pacers Sports & Entertainment
Tré Bennett
Art Director
STN Digital
Jack Jameson
Account Manager
STN Digital
Brad Smith
Social Media Manager
STN Digital
Clay Benjamin
Jr. Account Manager
STN Digital
Kristin MacDougald
Account Supervisor
STN Digital
Austin Penny
Sr. Account Manager
STN Digital