ABOUT THIS ENTRY
Our 90s-themed schedule release was meant to bring back nostalgia. As we got rolling with the video aspect, we wanted to create content that took our audience further than schedule release day.
We hadn't seen a team drop content throughout the entire week, and our goal was to have each piece lead up to the actual schedule release. We worked with 8 of our players to schedule a photoshoot that was 90s inspired.
We then used those photos to create 90s magazines that had specific branding to fit each player. We dropped 1-2 of these magazines starting the Monday of schedule release and lead up to the hour the schedule would be dropped. With those photos, we created the Keep Pounding Tour. A fictional tour that would have each opponent and date. We worked with our marketing team to have t-shirts created for giveaways on social and community act.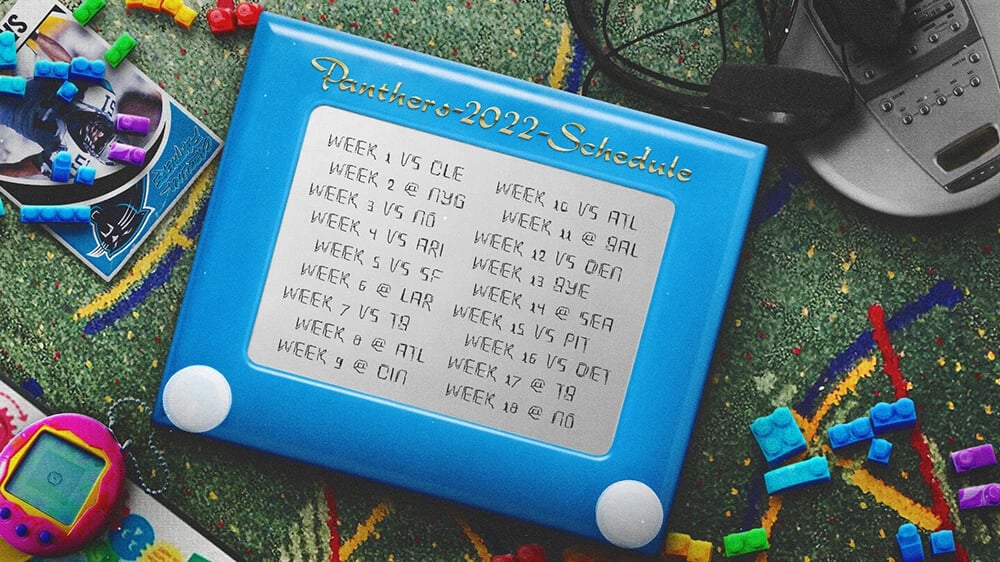 How does this represent "Excellence in Engagement"?
We started giving fans schedule release content way before the actual release date. They were consuming part of our schedule release without even knowing it, and I think this will push teams to think through how they can create supplementary content ahead of time that ties into their overall theme. Schedule release for the most part has been just day-of content and the video.
I truly believe our campaign will inspire teams to consider this a holistic campaign.
Objective
Our objective was to create something nostalgic that would get our audience talking about their memories as a kid.
We wanted the conversation to go further than football, to help drive ticket sales and excitement and to push ourselves to create something around schedule release that no other team had done before. We wanted to drop content throughout the week while including several players.
Strategy & Execution
Our first drop of the week was a 90s-themed magazine with DJ Moore on the cover with a title, description, and emojis that fit his brand. On IG we posted as a carousel to show more photos and on Twitter we created a thread. We tried to tie in music, fashion, and more. While using current players fans were close with, we added that 90s nostalgia to hint at the video theme.
The video itself had This How We Do It by Montell Jordan to grab the viewer's attention right away. We sent out a tweet 15 minutes before the video went out asking fans if they wanted us to leak it, so we DM'd fans super zoomed-in screenshots of minor details.
Modern-day sports fans always want info immediately! We then had fans meet Panthers legend Thomas Davis at a local park for ice cream and Keep Pounding Day t-shirts.