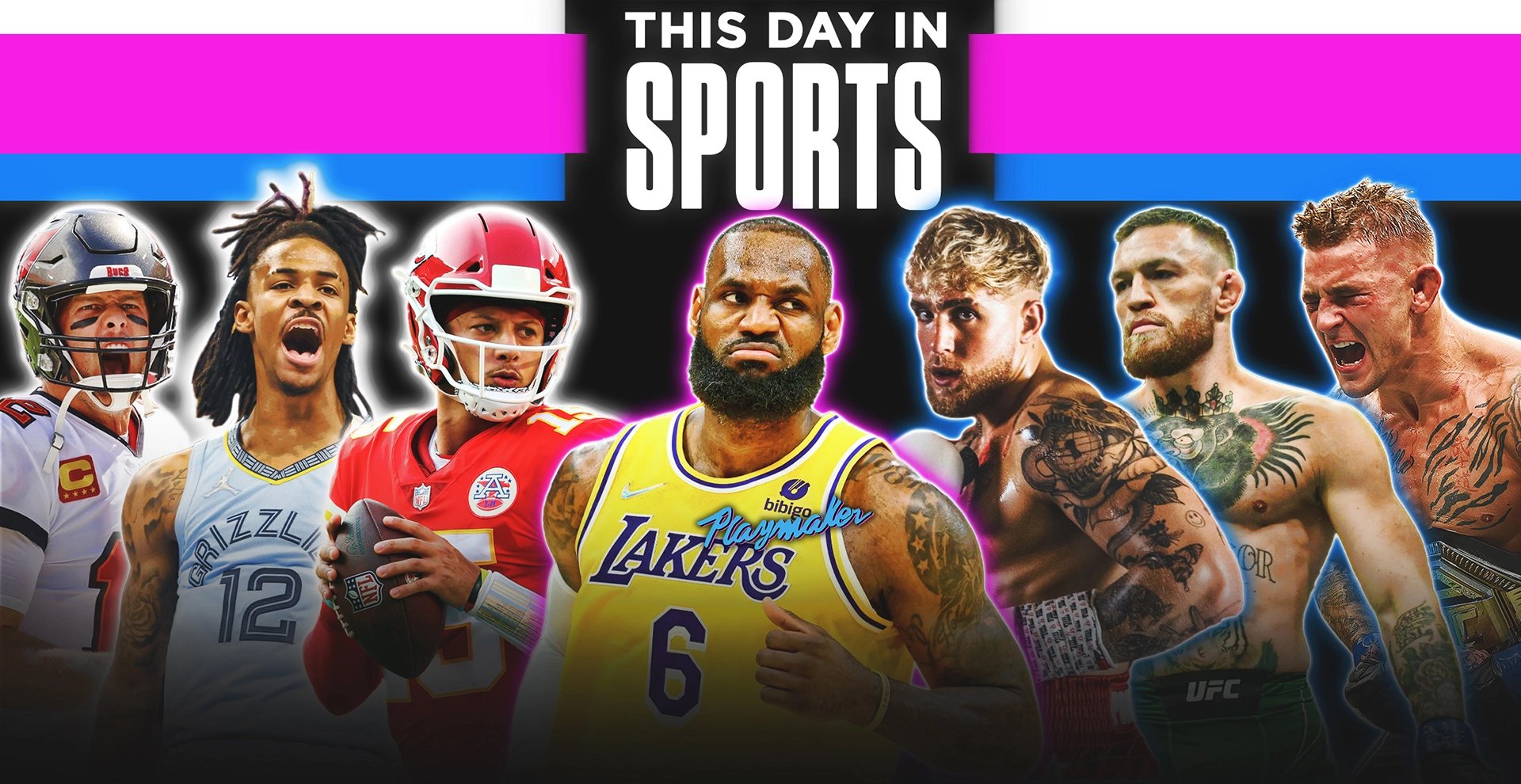 ABOUT THIS ENTRY
This Day In Sports is the most-watched premium sports news show on Snap Discover, delivering stories about the biggest moments off the court & field within 24 hours of the story breaking to hundreds of millions of unique viewers.
This show is so successful that we were asked to create 5 additional "This Day In" shows, including "This Day In Soccer" which was in Snap's exclusive World Cup partner bundle.
How does this represent "Excellence in Engagement"?
The data shows This Day In Sports as one of, if not the, most engaging sports show on the Snap Discover platform.
This show was also featured by Snap on their earnings presentations & Newfronts as a standout example of shows on their Discover platform. With attention spans continuing to shorten and content being viewed more and more from mobile, we think This Day In Sports is the format of the future, getting the most interesting news & stories people care about into a fast-paced and visually stunning 3-6 minute vertical format.
We're all in on that bet as we've built systems, studios, and dozens of shows around the This Day In fast-news premium format, with each spin-off shows like This Day In Soccer, This Day In Combat Sports & more already generating massive success on the platform.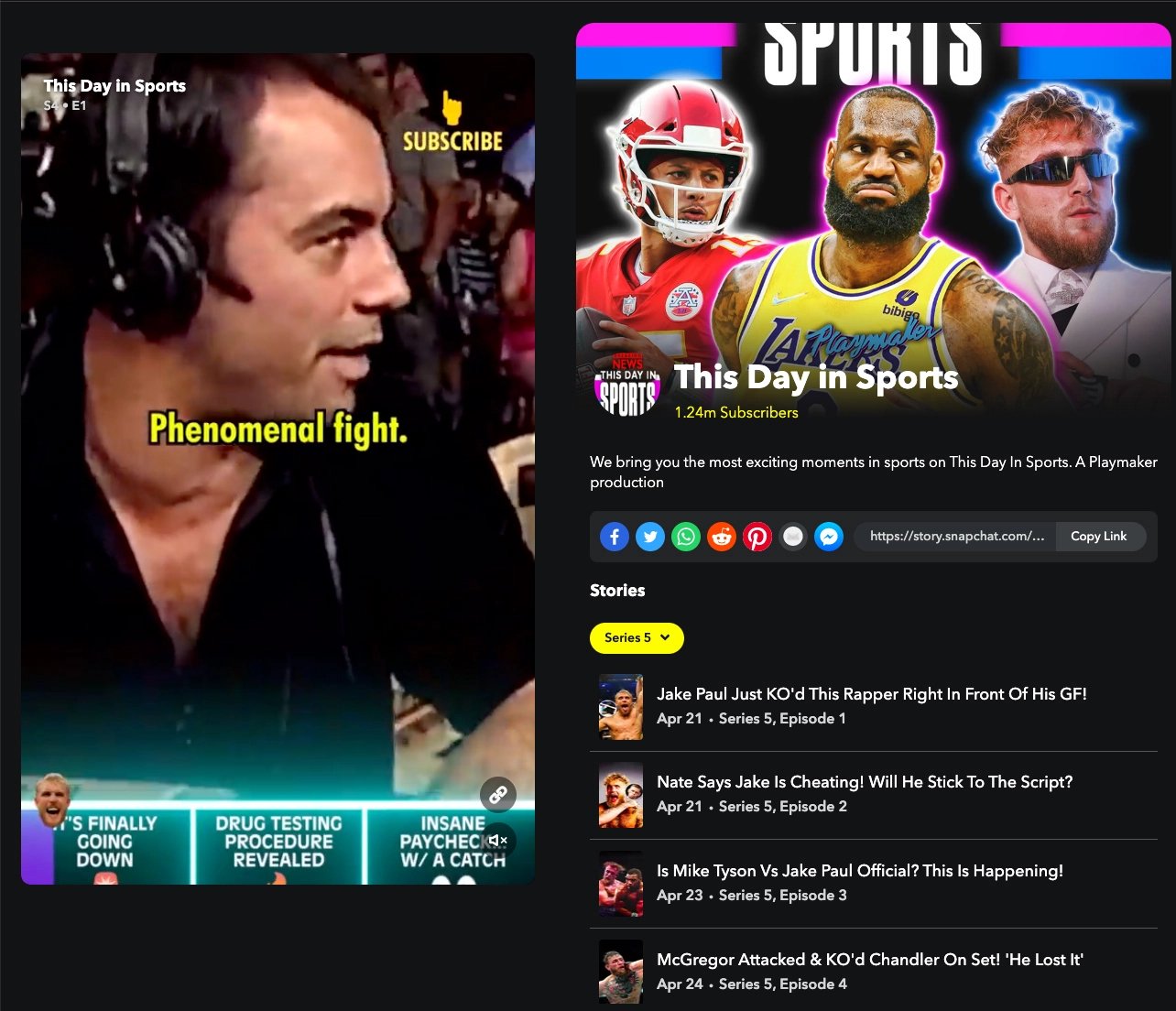 Objective
We set out to create the most timely, relevant, and popular sports show on Snap Discover, delivering the biggest stories faster than anyone on the platform in an engaging, high-quality format.
When creating This Day In Sports, the goal was to be the first to deliver sports news while also keeping its premium quality.
Quickly, we realized that the audience cares far more about the personal aspects of their favorite athlete's lives and focused on their hobbies, love lives, off-the-field endeavors, and trending stories as they happen. We share the biggest stories about the athletes that young fans care most about in a fast-paced, optimized 3-6 minute vertical format.

Strategy & Execution
We knew that there are many other news publishers and the 1st to publish reaps most of the rewards. We also knew that modern sports fan has developed a keen interest in the personal lives of their favorite athletes, and it's no longer enough to get recaps of their latest games and learn about how they've been playing this season.
We also have quality standards and just putting a host in front of a green screen wasn't going to be good enough. So we set out to create a studio, team, and a process that allowed us to take the editing process from 2-4 days to 2-4 hours at the same quality.
We hired & trained dozens of new writers, editors & hosts/narrators local to our studio. We invested in optimized plug & play studio equipment, asset libraries, and software that allowed us to deliver on our goal of premium sports storytelling FIRST. >Now This Day In Sports is the #1 most popular sports show on Snap.