Winner 3x 🏆
Best Life or Legacy Tribute
Best Women's Sports Content
Best in Graphic Design
ABOUT THIS ENTRY
Serena Williams embodies Michelob ULTRA's brand by showing how joy helps create success. In honor of her announcing her retirement, the brand created a film and special 24-pack highlighting both her intensity and her joy for a campaign that became a massive earned media splash.
How does this represent "Excellence in Engagement"?
Michelob ULTRA sets out to redefine the conventions of well-being. No one has demonstrated that better than Serena Williams throughout her career. Her tennis successes are supplemented by all the things that bring her joy off the court—whether that is karaoke, fashion, or being a mom.
By making time for things that bring her joy, she has still managed to become the greatest tennis player of all time. She is proof it's only worth it if you enjoy it. This campaign was designed to highlight both sides of her to demonstrate the importance of balance.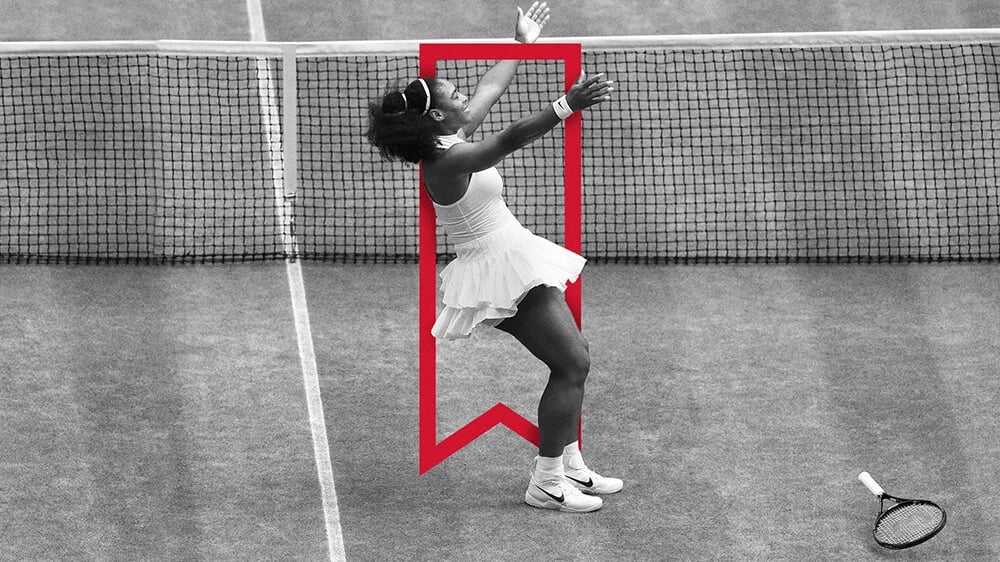 Objective
Consumers are searching for brands and role models to show them that they can be successful and still make time for enjoyment. Serena Williams embodies "it's only worth it, if you enjoy it" better than almost any athlete. As a brand that lives by this ethos, this campaign and specialty pack were aimed to demonstrate to consumers that these role models do exist, while also toasting Serena Williams's iconic career.

Strategy & Execution
Anticipating that Serena may retire this year, ULTRA briefed Serena's retirement in early 2022 and this concept was ready to go at a moment's notice, when Serena announced she would retire after the U.S. Open, we jumped into action to complete both a film and a special pack.

This idea for the overall campaign and special packaging was meant to not only toast Serena Williams illustrious career but also show that athletes who do what they enjoy off the court, have success on the court. The film showcases the two sides of Serena—the intensity and the joy and how they balance to create success.
The pack highlighted the 23 majors in her career and a 24th to the joy she's had off the court. We intentionally selected photography that showed both joy and intensity to display balance.

The film aired ahead of her first U.S. Open Match and the packs were produced in record timing for ABI. Within 2 weeks of concepting them, we had them produced and ready for distribution the moment Serena played her final match at the U.S. Open.
Organizations
FCB
160/90
Starcom
Code3
3PM
AB InBev – Michelob ULTRA
Featured Athletes
Credits
Miles Ritenour
Sr. Director, Digital & Earned Media Marketing
Michelob ULTRA
Talita Andrade
Head of Brand Communications
Michelob ULTRA
Ricardo Marques
VP Marketing
Michelob ULTRA