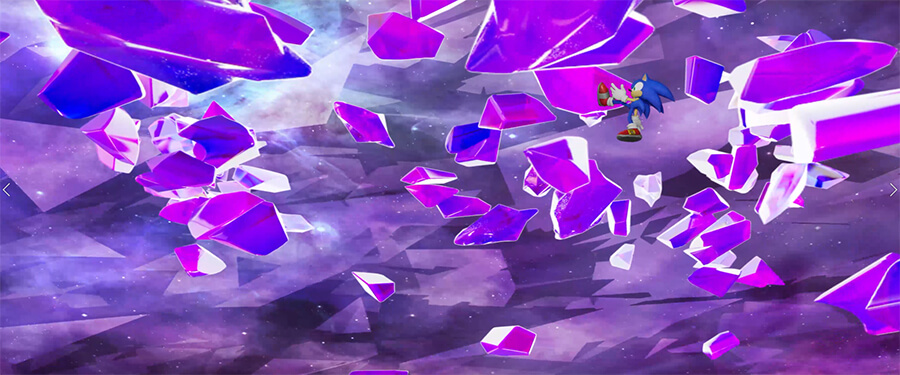 ABOUT THIS ENTRY
Netflix is best-in-class at original entertainment that spans generations in appeal – and "Sonic Prime," the latest entertainment release featuring the iconic Sonic the Hedgehog, is no exception. Getting viewers excited through a brand awareness push meant reaching out to everyone from nostalgic millennials to lifelong geek culture devotees to families of kids who are just learning about Sonic for the first time.
Sonic Prime introduces a new interdimensional concept called the "Shatterverse," and as Sonic travels through it the animation mimics the shattering of glass or ice. That gave Netflix the idea to create a digital out-of-home experience that literally used ice as its medium. This brought them to ice hockey, where Sonic's speedy travel recalls players zipping around on ice in the action-packed sport. The concept: Bring Sonic to an NHL game and create an experience where it really looks like there's a 3D blue hedgehog on the ice.
How does this represent "Excellence in Engagement"?
Historically, advertising in live sports arenas has required purchasing a sponsorship for a full or half season, which is less than ideal for a movie or TV show release. But professional sports leagues had lost massive amounts of money due to COVID-19 closures, and as fans returned, leagues and arenas became more amenable to finding innovative new forms of brand partnerships to make up for lost revenue. With live sports fans back in full force by 2022, this gave Netflix an opportunity.
This activation showed off the cutting edge of fan engagement, considering that NHL arenas have only just begun to upgrade their technology to accommodate digital advertising (and digital on-ice entertainment in general), and only about a third of the arenas can handle an experience of this caliber so far.
In addition, the campaign showed how live activations can boost their scope through the use of social media and professional video, turning an in-person moment into an easily re-shareable clip that can excite audiences -- and boost awareness of the host teams -- on platforms like YouTube, Twitter, and TikTok with the help of top influencers.