2023 Nominee ✨
Best Women's Sports Partnership
ABOUT THIS ENTRY
Sprouts Farmers Market—one of the largest and fastest-growing specialty grocers in the country—in 2022 built a women's sports sponsorship platform across professional and collegiate athletics to celebrate the 50th anniversary of Title IX and help pave a successful path for the next 50 years of women's sports.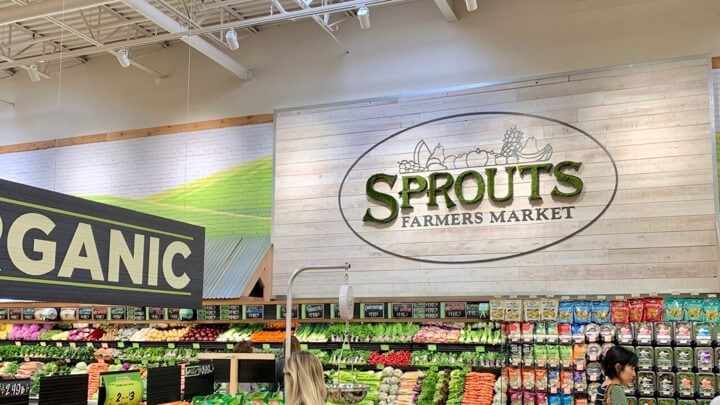 How does this represent "Excellence in Engagement"?
What sets the Sprouts platform apart from many recent women-focused initiatives is its long-term sustainability because it's a sponsorship platform that is built to support and grow the future of women's sports, but also drive awareness and sales for Sprouts. It's a smart business decision and not a charitable endeavor.
Sprouts used market research to survey the sports sponsorship landscape to determine what partnerships, if any, delivered enhanced exposure to its core and aspirational consumers. Once it was determined that certain women's sports properties delivered those consumers, Sprouts secured official partnerships and a selection of sponsorship assets that Sprouts could leverage to drive brand awareness through branding and on-site activations.
Objective
Sprouts built a sponsorship platform that would support women's sports and drive store foot traffic, brand awareness and sales nationally, with a focus on key markets.
Sprouts, whose brand identity is Find Your Healthy, wanted to leverage the platform to educate and empower the next generation of female athletes and highlight the importance of women's nutrition and performance and improving their healthy habits. It also wanted to shed light on the history of women's sports, celebrate and bring awareness to the future of female athletes, and ultimately help grow women's sports.
To accomplish that goal, Sprouts and its sports marketing agency analyzed the sports landscape to determine what properties and geographic footprints in key growth markets throughout the U.S. would best accomplish that goal, ultimately securing official partnerships and building an activation plan around one of the talked about teams in women's professional sports and six college properties with a unique history of supporting women's sports: Angel City FC (NWSL), Big 12, Pac 12, USC, UCLA, Univ. of Texas and Arizona State.

Strategy & Execution
Sprouts identified a dedicated female-led initiative or property that it supports with each property.
Sprouts' partnership with Angel City provides the brand a national platform for brand building among female consumers while supporting the local Los Angeles community through integrated charitable efforts.
Sprouts' partnership with the Pac 12 was highlighted through title sponsorship of the conference's Women's In Sport Initiative– highlighting the success of current and past Pac 12 female athletes. This initiative was brought to life at the Pac-12 Football championship through a recognition of legendary female athletes.
Sprouts' partnership with the Big 12 featured presenting sponsorship of the women's soccer tournament – including a fueling station where competitors picked out healthy snacks and an activation where fans could play goalie and fruit-shaped soccer balls.
Sprouts' school partnerships are focused on recognizing women's athletics – highlighted through assets including signage, social media and game entitlements. For example, Sprouts' title sponsored Arizona State's EmpowHER program—which promotes mental health, physical health and wellness and career preparedness.
Sprouts has engaged with 76 current female college athletes for NIL partnerships ranging from their 50 partnerships announcing their partnerships to campaign-specific partnerships around Back to School, Fall and Holiday product lines.
Organizations
Sprouts Farmers Market
Bespoke Sports & Entertainment
Athletes & Creators
Jennie Finch
50 female college athletes
Credits
Britta Kelly
Director, Integrated Marketing
Sprouts Farmers Market
Caty Strawther
Manager, Sponsorships
Sprouts Farmers Market
Taylor Trujillo
Specialist, Sponsorships
Sprouts Farmers Market
Courtney Haik
Senior Specialist, Public Relations
Sprouts Farmers Market
Nick Carey
VP, Strategy & Consulting
Bespoke Sports & Entertainment
Courtney Patel
Account Manager, Strategy & Consulting
Bespoke Sports & Entertainment