ABOUT THIS ENTRY
Michelob ULTRA's integrated Super Bowl campaign took over not just the Super Bowl, but the entire Super Bowl weekend. The goal was to use the Super Bowl as a platform to demonstrate Michelob ULTRA's POV, "It's Only Worth It If You Enjoy It," on a national stage, and to reinforce the brand's stance on gender equality in sports.
How does this represent "Excellence in Engagement"?
During Super Bowl LVI, ULTRA introduced Superior Bowl - the place where the greatest athletes come together over Michelob ULTRAs. The story of Superior Bowl unfolded over the next three quarters with additional films and and a ride share program encouraging safety.
ULTRA continued the story by releasing exclusive Superior Bowl merch and opening a full scale bowling alley in LA.
Our integrated campaign approach, led us to generate 3.8 billion impressions, become the second most searched ad on Google during the game, trend 4x nationally on Twitter, and become the best-performing Michelob ULTRA ad ever.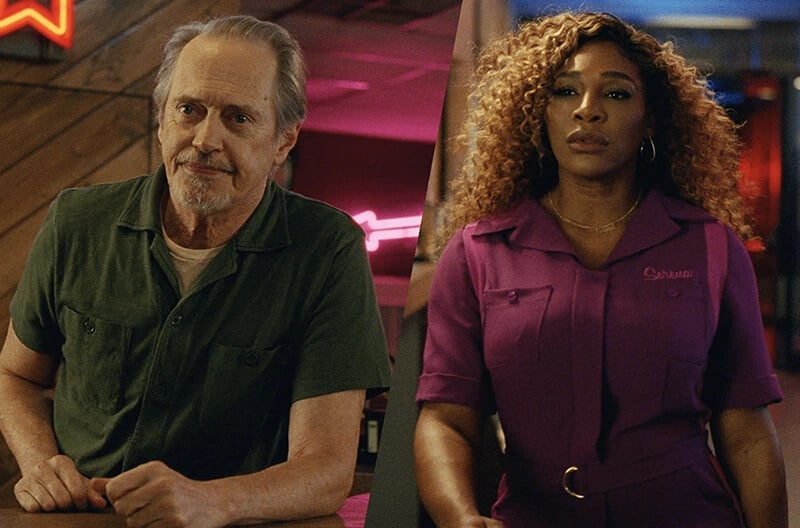 Objective
We wanted to use the Super Bowl as an opportunity to unite ULTRA's brands under one POV by demonstrating "It's Only Worth It If You Enjoy It" on a national stage. Further establishing ULTRA's presence in key drinking occasions (like relaxing together and watching sports), and in urban centers like Los Angeles. We also wanted to reinforce the brand's stance on gender equality in sports.
Strategy & Execution
ULTRA wanted to create a :60 second Super Bowl spot that brought to life the filmic vision of "Superior Bowl", a fictional world inspired by bowling cult classics, The Big Lebowski and Kingpin.
Our Superior Bowl campaign kicked off a collection of work showcasing the best athletes finding joy in their journey. Whether it was past NBA legends putting in some legendary dance moves at a 90's barcade, or fan-favorite Jimmy Butler singing karaoke on his plane ride home after a game.
And all of this, is just the start as we aim to reframe the journey, and the joy it can bring, on a pedestal just as deserving as any trophy, medal, or record. Reminding the world, IT'S ONLY WORTH IT IF YOU ENJOY IT.
Organizations
Wieden + Kennedy
3PM
Dentsu
Synergy
AB InBev – Michelob ULTRA
Credits
Benoit Garbe
CMO
Anheuser-Busch
Ricardo Marques
VP Marketing
Michelob ULTRA
Talita Andrade
Head of Brand Communications
Michelob ULTRA
Miles Ritenour
Sr. Director, Digital & Earned Media Marketing
Michelob ULTRA