ABOUT THIS ENTRY
The Bridge is an all-access monthly YouTube content series created by the Brooklyn Nets to provide an in-depth look at the team on and off the court, highlighting the most dynamic storylines of each month. The series is captured and produced fully by the organization's in-house content team.
How does this represent "Excellence in Engagement"?
While giving fans an all-access look at a team may not be new, this content series is unique to the Nets since it focuses on specific players or moments the team is celebrating, such as the winningest month in Nets history in December 2022 (12-1 record). An increase in year-over-year video views from "The Bridge" shows that our fans want this type of content from the team. Continuing to invest in original content is how we will continue to stay relevant with our fans globally and keep them engaged with best-in-class entertainment.
We believe The Bridge is the foundation of our basketball storytelling strategy and we've already spun off four new franchises from it. We will continue to listen to our fans about what type of access and storytelling they are looking for to scale with new content offerings in the coming months and seasons. This includes launching more user-generated content which has been well-received after a few initial pilot executions this year.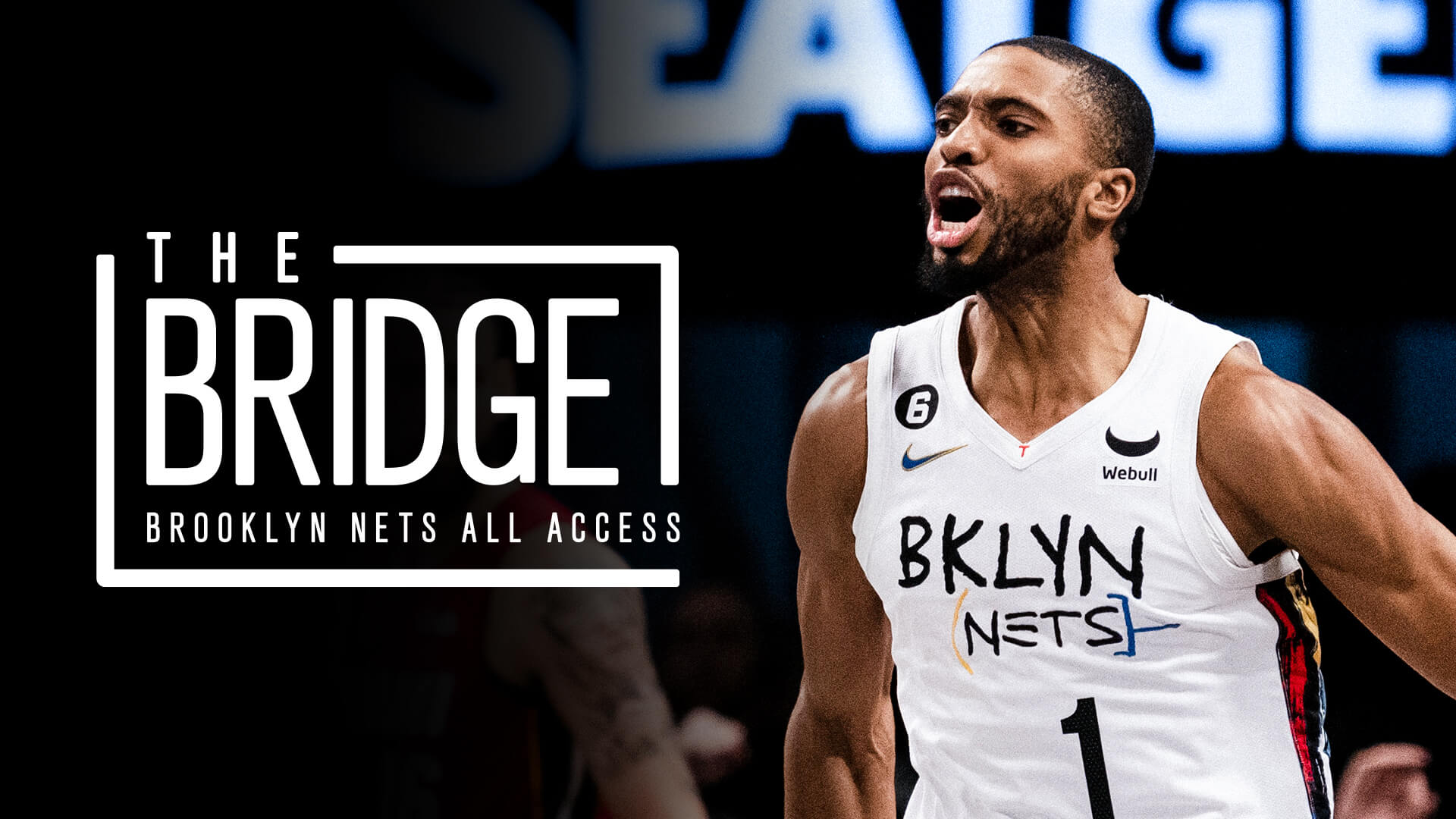 Objective
The Brooklyn Nets developed this all-access monthly content series, featuring behind-the-scenes footage and interviews with the team, to give our fans access & insights into the team and our players that no one else can. We utilize The Bridge as an opportunity to drive organizational priorities such as fostering fan affinity and spotlighting the amazing personal stories of our players. The Bridge also enables us to showcase key narratives and stories developing around the team, while elevating our players and coaches in the process.
The Bridge has empowered us on our journey to cement our channels as the premier destination for Brooklyn basketball content. It has also catalyzed our efforts to scale more basketball franchises on YouTube.
Strategy & Execution
The Nets' in-house content crew follows the team along during every game, road trip, practice, and more to capture the scenes that go into each episode. Storylines and themes for each episode are determined based on what's happening during the month, including player transactions, team performance and more. This series is designed with the modern sports fan in mind because it provides the in-depth access that fans are wanting from their favorite sports team. They want to go beyond the action on the court and access content that gives a peek behind the curtain to make it feel like they're really connected.
We program The Bridge as a 360-degree platform across all core social and digital channels. This series lives with key executions including YouTube, Facebook, Twitter, Instagram, TikTok and Web/App.
Organizations
Credits
Charlie Widdoes
Senior Director, Content
Brooklyn Nets (BSE Global)
Alex Hawley
Editor
Brooklyn Nets (BSE Global)
Jason Angoy
Digital Content Producer
Brooklyn Nets (BSE Global)
Tony Eaton
Digital Producer/Editor
Brooklyn Nets (BSE Global)
Noah Lau
Content Producer
Brooklyn Nets (BSE Global)
Josh Ni
Producer/Editor
Brooklyn Nets (BSE Global)
Sandro Gasparro
Director, Content
Brooklyn Nets (BSE Global)

Eric Spyropoulos
Manager, Content
Brooklyn Nets (BSE Global)

Steve Goldberg
Manager, Content Operations
Brooklyn Nets (BSE Global)