2023 Nominee ✨
Best Integrated Marketing Campaign
ABOUT THIS ENTRY
For the Brooklyn Nets season-long celebration of 10 Years in Brooklyn, The Brooklyn Way brand ethos was created. Anchored by a 2-minute film, which features our lifelong fans, 10-year-olds, this campaign lives across every platform in our ecosystem, plus paid media channels, to authentically grow fan pride in the Brooklyn Nets.
The Brooklyn Way extends beyond basketball to help celebrate the best of Brooklyn culture across food, fashion, music, and the arts and manifests across several other key initiatives for the Nets during the 2022-23 NBA season.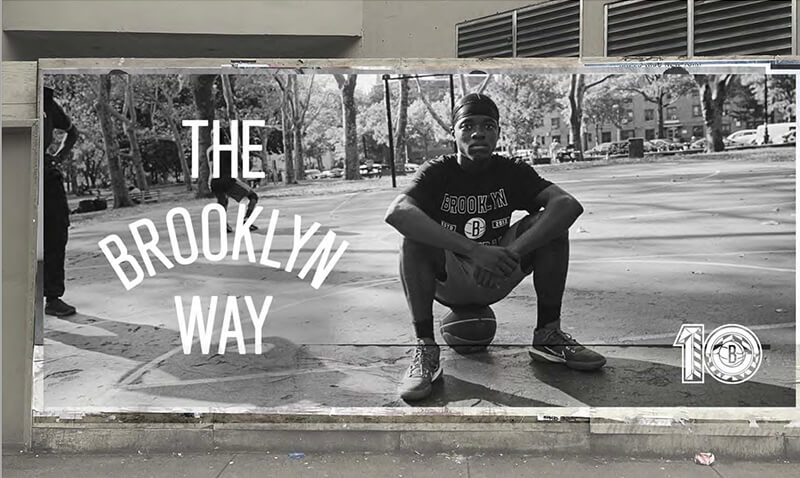 How does this represent "Excellence in Engagement"?
We sought to take a hyperlocal approach, leveraging the unique Brooklyn positioning to create a sense of belonging and connection to the borough, for those who live here and those who admire the borough.
From the beginning of this project, we knew that we wanted to make this feel like a love letter to Brooklyn instead of an ad campaign. Once we established this idea, every decision we made was in service of it. We wanted there to be subtle branding throughout the film that tied back to the team, but we knew that if it was too heavy-handed it might be distracting and limit the emotional resonance.
We interviewed 10-year-olds from the NYC borough—kids who literally grew up with the team—about various aspects of their lives. The resulting mini-doc, shot in crisp black-and-white, captures the spirit of Brooklyn and the Nets.
We decided to take the risk of creating an unscripted film with the hopes that real kids, speaking in their own words, would be more powerful than anything we could script. This work should inspire the industry to proudly connect with their city in unique ways, and strive to authentically represent their fans.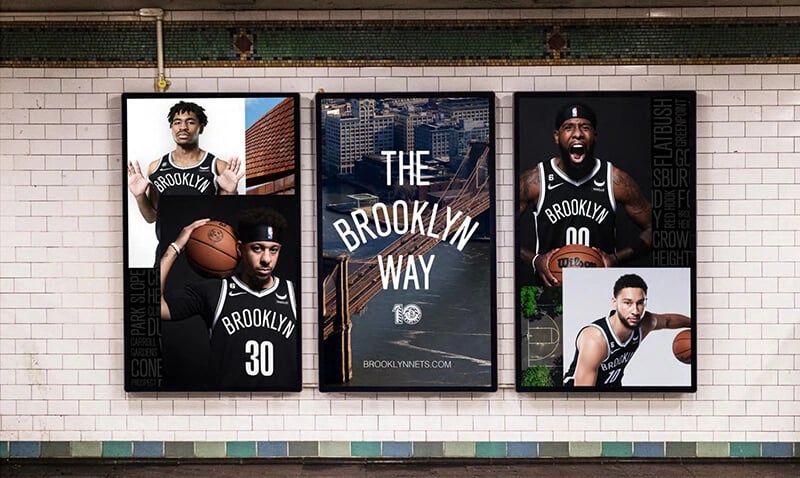 Objective
The vision of The Brooklyn Way is to authentically grow fan pride in the Brooklyn Nets, embrace the new legacy of the Nets and celebrate what we're building for the future in Brooklyn. With this campaign, our aim was to celebrate 10 Years in Brooklyn with a brand ethos that could live on for years to come. Rather than simply use this moment to self-congratulate on our 10 years in Brooklyn, we wanted to take a more communal path and demonstrate that the Nets aren't just located in Brooklyn…they belong to Brooklyn.
The Brooklyn Way is meant to show Brooklyn that this team is theirs. It's not about what they owe us, but rather what we owe them – a borough whose prolific basketball culture practically summoned the team here. Whether you're a longtime Brooklynite, a recent transplant or anything in between...The Brooklyn Way endeavors to make it clear that if you live in Brooklyn, the Nets belong to you and will always be yours to claim.
The overarching goals for the campaign were to:
Celebrate Brooklyn Culture
Create Lifelong Memories
Cultivate Authentic Connections
Establish New Traditions
Entertain Globally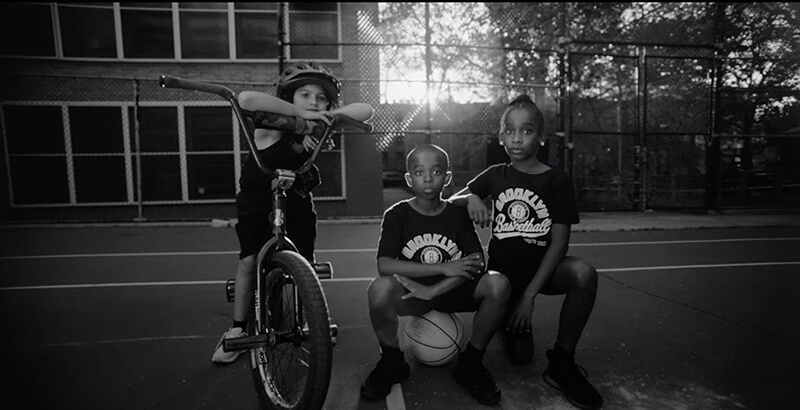 Strategy & Execution
We developed a 360-integrated campaign that embodies a holistic celebration of 10 years in Brooklyn and elevates the ethos of the borough. We collaborated with Wieden+Kennedy New York to create a brand film with our only lifelong fans: 10-year-olds. This visual "love letter" to the borough was directed by Brooklyn-based filmmaker, Andre Wagner.
Additional extensions of the platform include:
The 10 Creators: Featuring influential creators across five core disciplines of Brooklyn culture, the Nets extended their reach through unique collaborations with each creator, including KAWS, Fivio Foreign, Angela Yee, Kwame Onwuachi and Shaka King.
All-Star The Brooklyn Way: A spiritual sequel to the 10 Years in Brooklyn film, scored by and starring, Melanie Charles, showcasing what it means to be an All-Star in Brooklyn.
The 10 Year Chain: In partnership with Avi & Co., a season-long cultural moment to utilize with talent appearing at Barclays Center and amplified across social channels.
10 Years in Brooklyn Nights: Five in-arena celebrations at Barclays Center, highlighting the best of Brooklyn culture with limited edition collectible giveaways.
Ample Hills Birthday Swishes: A collaboration with the renowned local ice cream shop, featuring two celebratory flavors available at Barclays Center and at retail.