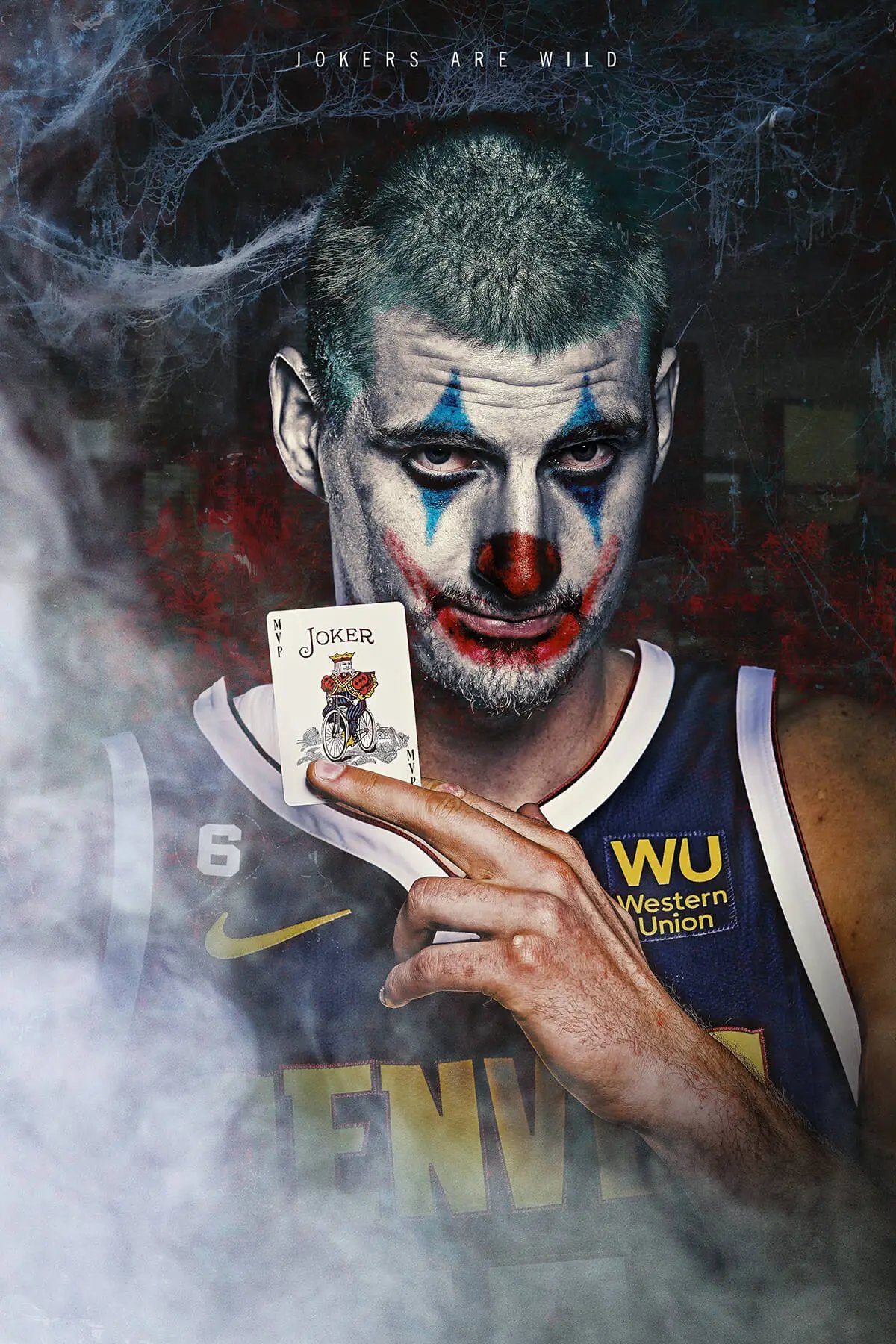 ABOUT THIS ENTRY
We are submitting one of our favorite pieces of content from 2022, "The Joker". Approaching Halloween, we wanted to connect one of our star players to pop culture.
This piece of graphic art took off, ultimately leading to some of our top impressions, engagement, and fans saving this art to their phones. It was our unique way of involving ourselves in the fun and spooky Halloween conversation!
How does this represent "Excellence in Engagement"?
This set a colossal benchmark for our overall fan engagement. It was, at one point, our most engaged Instagram post ever. This set a new standard for how we treat each piece of content we produce as a social team.
Objective
Our objective with this post was to find a way to tie in the Halloween holiday with our star player, The Joker. Nikola Jokić is commonly referred to as "Joker" and is often tied into the movie The Joker, a popular Halloween costume and movie character.
Strategy & Execution
The social team was looking for a way to go one step further than the "Happy Halloween" graphic. The social team met with the designers to brainstorm ideas.
One of our designers, Daniel Slovis, mentioned Jokić having the iconic Joker face paint. We were able to take a photograph of Jokic with a "Joker" playing card and turn it into a unique piece of graphic art.
Organizations
Featured Athletes
Credits
Hali Oughton
Director, Social Media & Digital Content
Kroenke Sports & Entertainment
Henry Collins
Social Media Coordinator
Kroenke Sports & Entertainment
Sarah Pineda
Manager, Social Media & Digital Content
Kroenke Sports & Entertainment
Megan Goldin
Content Strategist
Kroenke Sports & Entertainment
Sizhe Liu
Digital Content Strategist
Kroenke Sports & Entertainment
Daniel Slovis
Digital Graphic Coordinator
Kroenke Sports & Entertainment
Jared Harding
VP & Executive Producer
Kroenke Sports & Entertainment