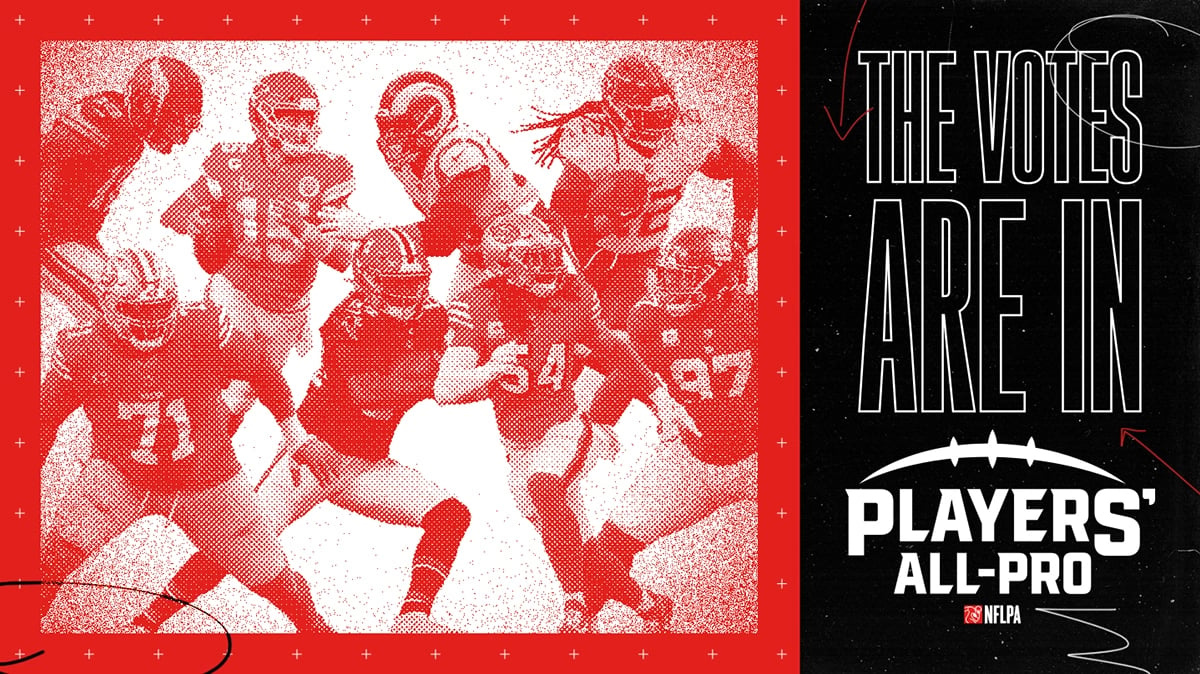 ABOUT THIS ENTRY
For too long, we have allowed everyone else to define the best of us as players. That ends now. This year, we made the call with the first Players' All-Pro Team. We asked players across the league to select who had the most impact this season. The players were tasked with voting for the best player at the same position and positions they line up against. Rather than letting the media, coaches, or league define them, players used their expertise to examine one another. These are the results.
How does this represent "Excellence in Engagement"?
The Players' All-Pro sets a new precedent in deciding which NFL players are the best in the league. When asked about what the award meant to him, 49ers running back Kyle Juszczyk said it was the biggest honor of his 10-year NFL career. This list officially put the players' voice into the previously clouded conversation by media, coaches, and so-called "experts."
An emerging narrative began focusing on the Players' All-Pro list serving as a correction to traditional player awards. Examples include fan site Steeler Nation noting how respected Minkah Fitzpatrick is among players, because he was included in the Players' All-Pro despite being "somehow omitted" from NFL Networks' Top 100. Similarly, David Lombardi of The Athletic pointed out that Kyle Juszczyk was included in the Players' All-Pro list but left off AP's All-Pro, because that list does not include fullbacks.
The idea of the Players' All-Pro as a counterpoint to existing awards, one that is more accurate due to player participation and can help highlight shortcomings of similar lists, will help drive awareness and conversation among fans, players, teams, and media alike in the future.

Objective
NFL players compete against each other all season long, watch hours and hours of film week after week, but yet they've never had an opportunity to truly use their expertise to select who's best. In the Pro Bowl, players get 1/3 of the say, the AP All-Pro list is voted on by the media, etc. This year, we wanted NFL players to have a voice in determining who performed the best this season.
Strategy & Execution
The Players' All-Pro is the only team voted on exclusively by players, in a way that makes the most sense to the game of football. True fans know their favorite players stats and anticipate which matcups might be the hardest for their team. They make their fantasy football predictions based on these matchups. WIth the Players' All-Pro, it gives fans an inside look into who players respect the most at each position.
There were very specific criteria for this list:
Only active NFL players could vote and they got only one vote.
If a player missed 5 or more games as of Week 15, then they were ineligible. This was to ensure that players were chosen based on who had the most impact this season.
Players could not vote for themselves or for their own teammates.
Players voted only for the position group they play in and ones they line up against (i.e. Centers voted for center, nose tackle, interior defensive lineman and off-ball linebacker).