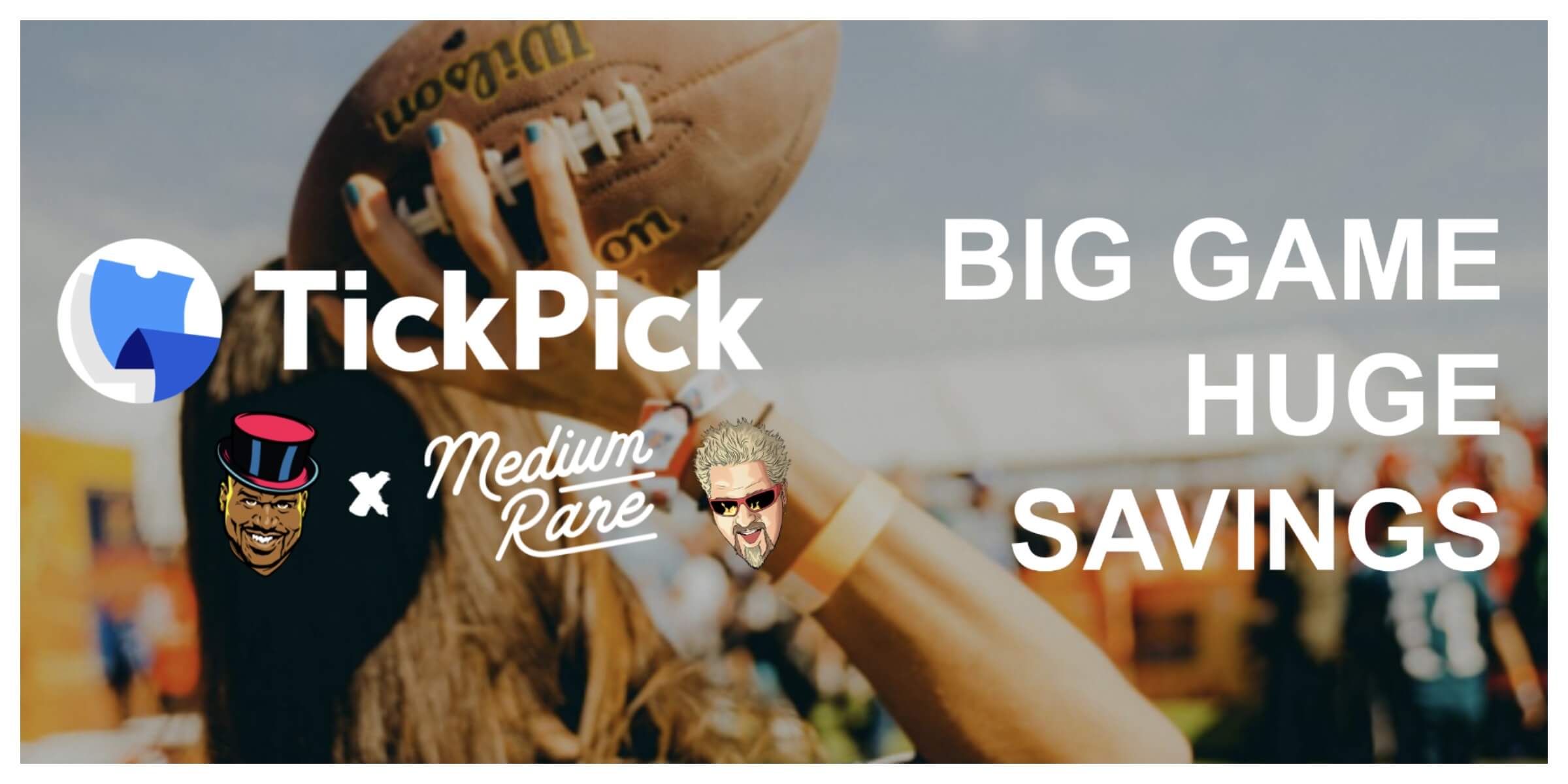 ABOUT THIS ENTRY
TickPick teamed up with Medium Rare to drive awareness of their Super Bowl program during consecutive championship games in Los Angeles and Phoenix.
During Super Bowl LVI, TickPick offered fans the ability to attend the Big Game with Huge Savings so they could party like Shaq. At Super Bowl LVII, they offered free access to Guy Fieri's Flavortown Tailgate and guaranteed fans entry through an exclusive "TickPick" guest line with any Big Game ticket purchase.
How does this represent "Excellence in Engagement"?
We found innovative ways to promote and extend our collaboration by successfully utilizing elements of our partnership within our own channels to increase brand trust and credibility through unique storytelling during the key purchase consideration phase leading up to the game and extended our reach amongst key audiences on TikTok, Twitter, and Instagram.
In addition, the earned media and record number of impressions and value earned from our incredible partnership set a bar for the TickPick team to exceed next year.
Objective
TickPick is reshaping the ticket marketplace industry, putting money back in the wallets of live event-goers. Since their inception, they have saved customers over $100 million in service fees alone.
During the lead-up to Super Bowl LVI and LVII, our objective was to make TickPick and its value proposition known to the new generation of football fans and event-goers in LA and PHX while driving significant market share and making the purchasing experience fun, informational, and cost-effective.
Strategy & Execution
During Super Bowl LVI, TickPick collaborated with Medium Rare and Shaquille O'Neal to take on Super Bowl Weekend with the weekend's Most Over-the-Top Event, Shaq's Fun House - Part Music Festival and Part Carnival. Our core strategy was to drive purchase consideration for tickets to the Big Game, while catering to locals who could not afford to splurge, but had enough discretionary income to spend on the parties.
TickPick created a unique opportunity to make the weekend more fun and accessible to the majority of die-hard fans by offering a free ticket to Shaq's Fun House with every game ticket purchased through its marketplace. During Super Bowl LVII, TickPick continued its partnership with Shaq's Fun House and expanded its collaboration with Medium Rare and Guy Fieri on the launch of Guy's Flavortown Tailgate by powering free access to the event for over 10,000 fans in Arizona.