ABOUT THIS ENTRY
In the more than 150 year history of Major League Baseball, only one player has ever been murdered during a season.
That player is Lyman "Wesley" Bostock Jr, a budding star for the Angels in the 70's, who was murdered by a man who would go free just months later.
In an 8-part series, 17-time Sports Emmy Award winner and host Tom Rinaldi explores Lyman's incredible life, his tragic death, and the miscarriage of justice that let his killer go free.
How does this represent "Excellence in Engagement"?
Tom Rinaldi's legendary storytelling set the table for FOX Sports as the network's first-ever episodic podcast, delivering a series unlike anything else in the company catalog.

Rinaldi's hope for the podcast was that people learn to appreciate Lyman Bostock, not only the greatness of his career and what was lost, but the enormous potential for generosity and social change that he very well could have been at the forefront of if it hadn't been for one single shotgun blast.

"I hope people want to explore his legacy in greater depth, and I hope that he's given his due as a great player on the field and a great person off it," Rinaldi said.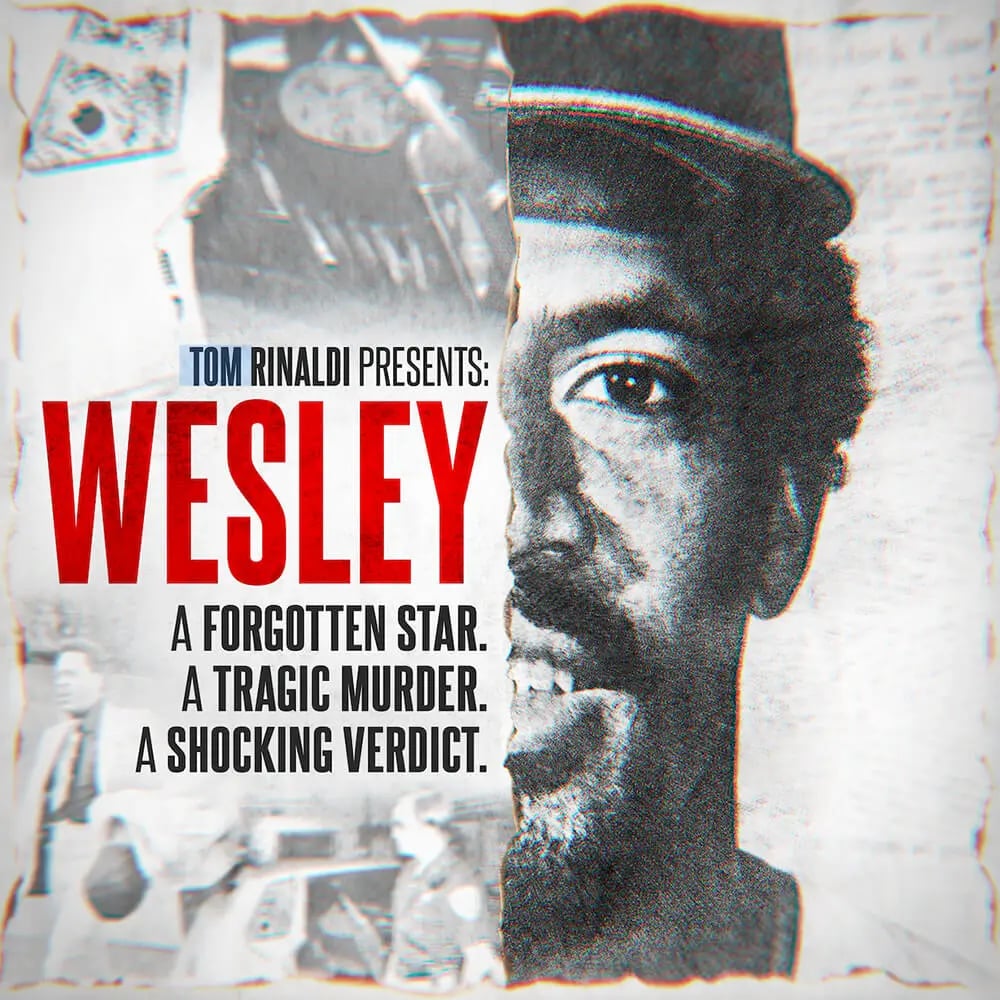 Objective
Tom Rinaldi Presents: Wesley brought forward the gripping and heartbreaking story of Lyman Wesley Bostock Jr., the activist-turned-athlete who became one of the best hitters in Major League Baseball, and tragically, was murdered in-season during the height of his career in 1978.

'Wesley' explored the mindset of a man who donated a month's salary to charity rather than accept it while in a hitting slump, the motivations of a man who nearly skipped a career in baseball to pursue the fight for social justice in the late 60's, and the motives of the killer who took his life - and ensure his story is never forgotten.

Strategy & Execution
To bring Bostock's story forward, FOX Sports partnered with the best storyteller in sports, Tom Rinaldi, to executive produce, write, and host the network's first-ever serialized audio documentary series. For Rinaldi, Wesley represented the first podcast project of an illustrious career that includes 17 national Sports Emmy Awards and a New York Times best-selling book.

Over the course of eight episodes, 'Wesley' detailed Bostock's senseless 1978 murder in Gary, Ind., and the shocking verdict that followed. The series explored Bostock's life in-depth, including the unrest and tumult of the late 1960s, when Bostock was a college student and activist.
We learned about his unlikely path to competing at baseball's highest level and the many hurdles he overcame to get there. Included is a chorus of voices ranging from Hall of Famer Rod Carew to Youvene Whistler, Bostock's widow, Ronald Reagan to a young Skip Bayless.

Described by legends of the game as a potential Hall of Famer, Bostock's impact reached far beyond the field. He was an activist for social justice and equality and was a giving athlete who donated his salary to charity while in the worst slump of his career. His memory still brings teammates to tears.