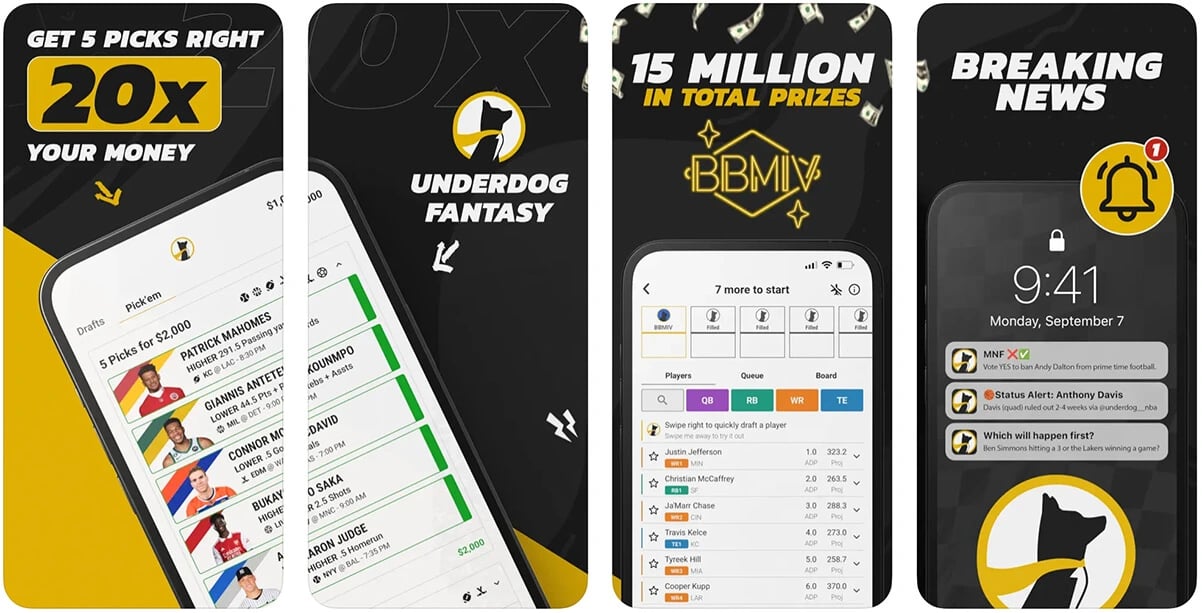 ABOUT THIS ENTRY
Underdog is the fastest-growing paid fantasy sports company ever. With a unique blend of innovative licensed games, Underdog appeals to the most experienced sports gaming fans as well as casual sports gaming fans.
Underdog also provides a wide array of content from former professional athletes and thought leaders, to provide expertise and a fun user experience for fans.
How does this represent "Excellence in Engagement"?
Underdog offers a wide variety of products that can be tailored to any fantasy sports fan. Underdog's Best Ball tournament has quickly become one of the most popular user experiences in all of sports gaming, allowing adults of all types to enjoy fantasy sports.
The historic number of participants in the Best Ball Mania III confirms that fantasy players across the country are looking for new, exciting formats previously lacking in the industry.
The product delivers an easy, yet premium, experience which is transforming how consumers across the country, from those who only watch the Super Bowl to the diehard fans who never miss a game, engage with sports.
Additionally, Underdog has shown excellence in engagement by setting a new game mode standard in fantasy football that is even discussed on mainstream media including ESPN, partnerships with former and current athletes, and by demonstrating its ability to make fantasy sports more accessible to everyone which has increased brand name recognition in the largely competitive gaming and sports fantasy industry.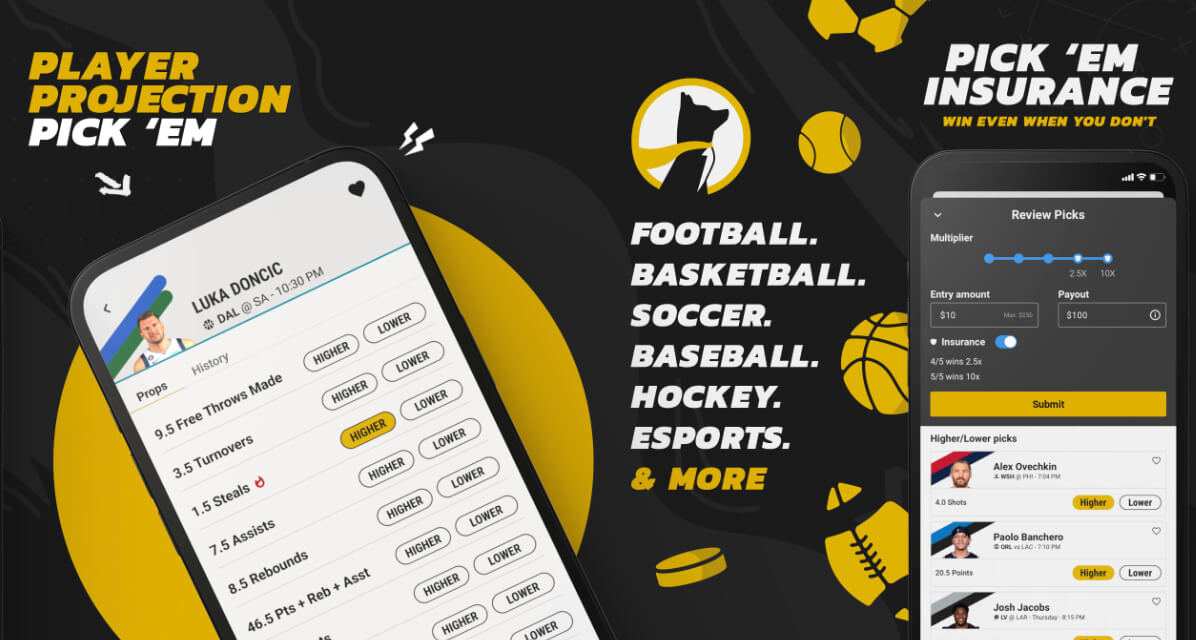 Objective
Underdog provides a new and innovative way to play Daily Fantasy Sports (DFS) compared to the traditional salary cap formats. Underdog users are able to build lineups through a draft format and follow their teams throughout the season without having to deal with the headache of trades, waiver wires, or lineup management. On top of the season-long "best-ball" drafts,
Underdog provides a variety of "daily" draft games for users to quickly draft a team and follow along for a fun and engaging experience on a daily basis. Finally, the Underdog "Pick'Em" product, allows users to quickly submit a single-player entry by making quick predictions to win prizes.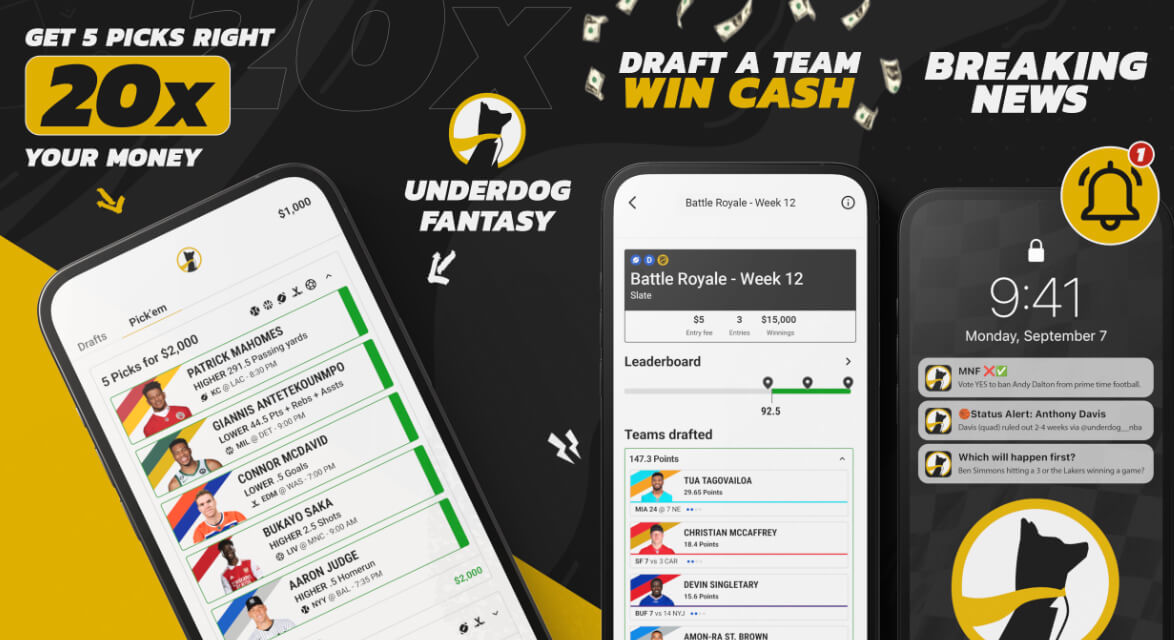 Strategy & Execution
As the fastest-growing paid fantasy sports company, Underdog has a unique blend of innovative products which allows Underdog to appeal to both the most experienced and more casual sports fans. Underdog also provides a wide array of content from former professional athletes to provide expertise and a fun user experience for fans.
Much of the draw to fantasy sports for fans is the draft period, so why not build something that allows users to continue drafting all season long? The "Best Ball" product from Underdog allows users to stay plugged into their fantasy teams all season without having set lineups and eliminates the worry of waiver wire pickups and the hassle of trades.
With the Best Ball gaming format, fantasy players can rest easy knowing their best players will be automatically scored in their lineup. Underdog currently offers season-long Best Ball tournaments at a variety of price points for NFL, NBA, MLB, NHL, and PGA with plans to add more sports in the future.