ABOUT THIS ENTRY
Playing in the World Cup is the ultimate dream of every soccer player around the world. U.S. Soccer was able to capture the intimate moments when the 2022 U.S. Men's National Team was told that their dreams would be coming true.
How does this represent "Excellence in Engagement"?
Access is everything in the current world of sports storytelling, and this cleared every bar in terms of buy-in, willingness, and participation from coaches and players alike.
We found innovative ways of showing the next generation of athletes not as intangible icons and warriors, but as authentic people—with hopes and dreams and trials and pains just like anyone else.
This series took that to the max, inviting fans to share in what is unquestionably a seminal moment in these players' lives.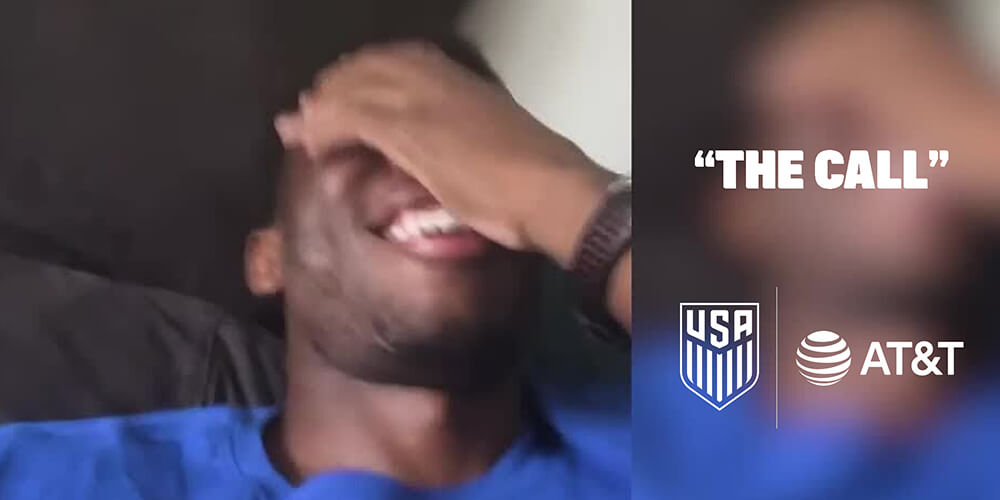 Objective
After failing to qualify for the 2018 FIFA World Cup, the U.S. Men's National Team had fallen well out of the public spotlight and favor. From those "ashes" a new group of players, largely unknown to the casual sports fan, emerged on the scene. They were young, hungry, charismatic, charming—but no one knew them yet.
We were tasked with introducing this next generation of players to the country and the world in a way that would make fans fall in love with the team and the individuals, supporting them throughout the World Cup and beyond.

For our partner AT&T, they wanted to showcase how "one call can change your life." And as AT&T is NOT a FIFA/World Cup sponsor, this was an excellent way to get tied into the world's biggest sporting event.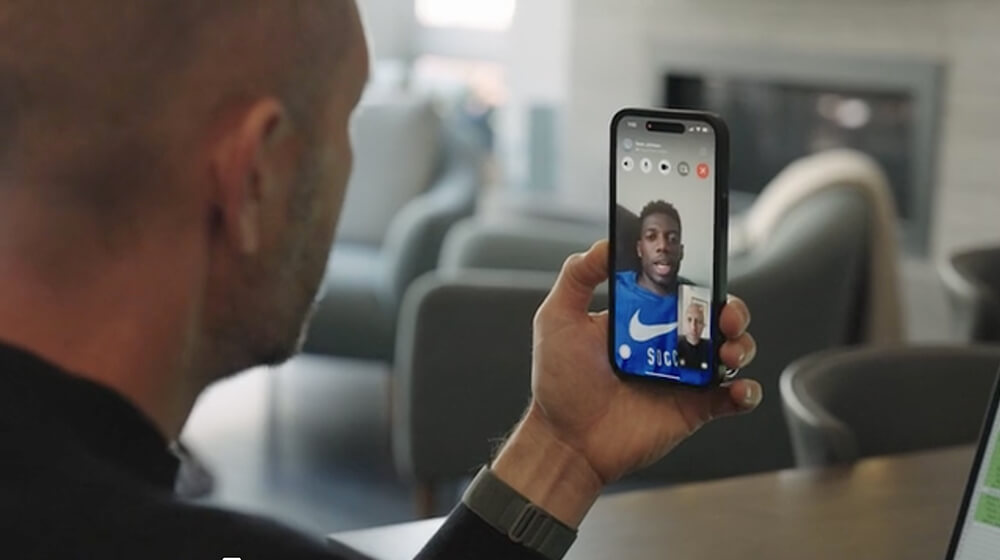 Strategy & Execution
To achieve our goal, we need to transcend soccer and on-field storytelling to connect on a human-to-human level with fans.
To do so, we identified the most heightened and emotionally charged moment in the lead-up to the World Cup for any player, when they learn whether they will fulfill their lifelong dream of making the team.
Taking learnings from the NFL draft, we also knew to make a lasting connection with our soon-to-be fans, it was critical to capture the raw emotion with visual storytelling only real-time, raw video could manifest. But unlike the NFL draft, we did not have a pre-staged event in which to capture our series.

Instead, we worked to gain access to our coach's home and behind-the-scenes views of his conversations via Facetime (convincing him to transition to video conversations instead of his typical phone calls was part of our challenge).
As a result, we delivered access, humanization, and real-world emotion to our fanbase. Players' raw emotions were captured with incredible visuals, bringing to life the significance of the moment for them as not athletes, but humans.