ABOUT THIS ENTRY
This entry showcases why hundreds of the biggest rights holders around the world have turned to WSC Sports' AI video technology to revolutionize their digital content strategies and deliver exceptional new fan experiences with real-time content.
Not all fans are the same. WSC Sports helps reach them all, from the die hard fan, to the casual observer, wherever they are and whatever platform they're using it's almost certain they will have consumed a highlight created by the WSC Sports AI platform.
In this entry you'll learn just how instrumental WSC Sports has become globally in the world of sports media, with a special focus on the successes in 2022 of two US-based clients, the Cleveland Cavaliers and University of Pittsburgh.
These very different types of client both leverage WSC Sports' AI platform, but in different ways, to deliver game-changing fan experiences.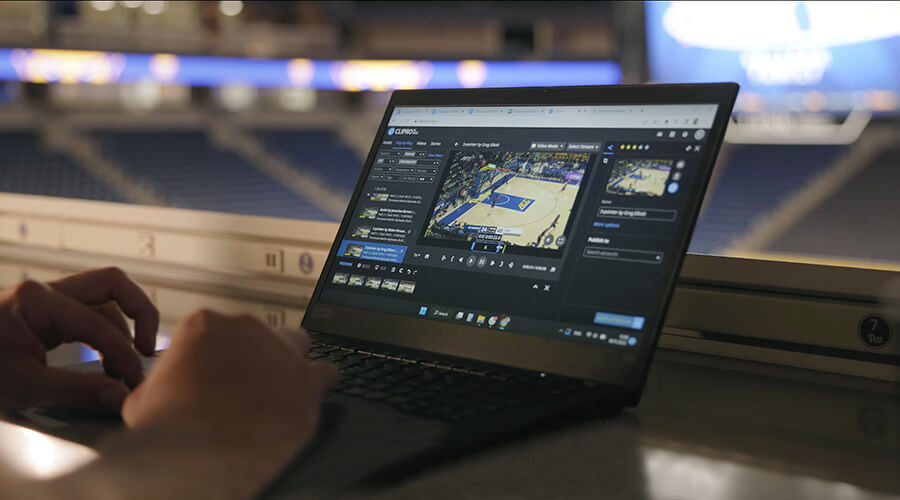 How does this represent "Excellence in Engagement"?
WSC Sports gives rights holders the power to tell multiple stories with their content but also enables fans to dictate the content they want to see.
Fans of the Cleveland Cavaliers can now control the content they want to consume on the Cavs app, selecting the players and types of content that interest them most.
There's no more time wasted watching generic content that's intended to serve all fans, featuring content that they simply don't care about. What better way to create an awesome fan experience than to let the fans decide - the proof is in the results!
The University of Pittsburgh—only just getting started with WSC Sports—is already reaping the benefits of its automation technology, publishing content so quickly to social media that fans often see highlights quicker than on the broadcaster's social accounts.
Additionally, Pitt now has a plethora of content at their disposal to maximize the potential of every play and create epic experiences for their fans.
Around the world we're providing the technology that delivers exceptional experiences, giving fans more say in the content they want to see, where and when, with the ability to direct their own coverage of their favorite sport.