ABOUT THIS ENTRY
In the second iteration of "Her Homecourt," we tapped prolific athletes, Kaleah Copper, Skylar Diggins-Smith, and Nneka Ogwumike, memorializing their gift to the game and their communities, in partnership with Zelle®.
HighlighterHER's Ari Chambers spent a day with each athlete in their hometown and surprised both the community and our athlete with a mural in their honor PLUS a $10,000 donation paid directly into each coach's bank account through Zelle®.
How does this represent "Excellence in Engagement"?
Cross-platform engagement across social and linear. Look to continue to create content programs that can extend across both.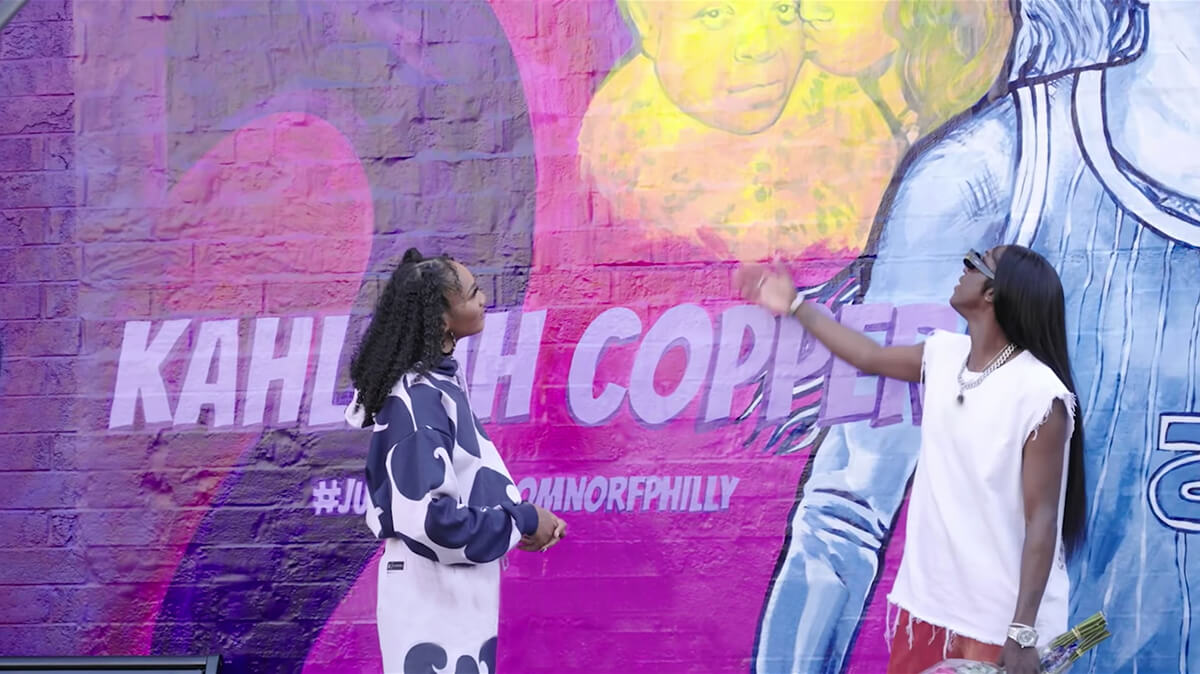 Objective
Zelle powers the ability to find more joy in relationships by taking the friction out of sending funds or getting paid back, allowing users to spend more time-sharing experiences and making joyful memories. Looking for a multi-platform integration approach to celebrating small wins and ensuing Zelle is positioned as facilitating these.
Strategy & Execution
Content ran across various channels of the B/R ecosystem. B/R National, House of Highlights, and HighlightHER. The content was carefully produced for each brand and platform in mind, ranging from long-form YouTube Videos to clip-outs of climatic moments across Facebook, Instagram, and TikTok.
Zelle provided brand colors and fonts which were used as graphic overlays to enhance the content and draw a deeper connection to the brand.
Organizations
HighlightHER
WBD Sports
Bleacher Report
Zelle
Featured Athletes
Kaleah Copper
Skylar Diggins-Smith
Nneka Ogwumiken
Credits
Ari Chambers
Co-Founder & Creator
HighlightHER